Sea Angling in Iceland – One of the best way to experience Iceland and what Iceland is all about, is to go sea angling – Icelanders have had to depend on the fis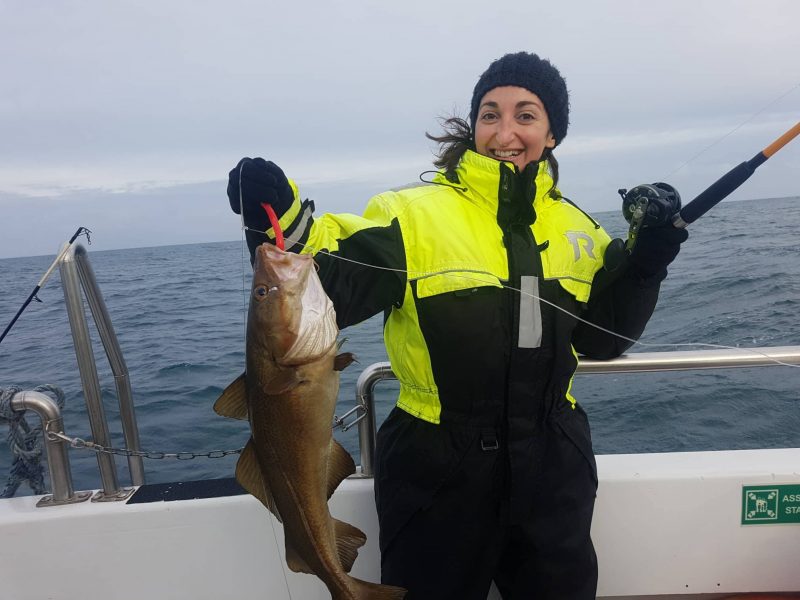 h in the sea around the Island since the first settlers came to Iceland. Icelandic sailors had to go out on their boats in any kind of weather, all through the year. In the sea around Iceland we have many species like Atlantic Cod, Haddock, Saithe, Atlantic Herring, Mackerel and various flatfish.
Sea angling Day Tours in Iceland – We offer 3 to 4 hour Sea angling day tours from town Keflavik on the Reykjanes Peninsula, that is approx. 30 minutes from Reykjavik. Town Keflavik is only 5 minutes from our International Airport. Our Sea angling tours are for everybody, experienced anglers and beginners as well. Our tours are for groups of 4-12 people. The most common fish we catch on our tours are Cod, Catfish, Haddock and Mackerel. Most of our sea angling tours in Iceland are private, but for smaller groups, 1 – 3 anglers, please contact us of more information.
Longer Sea Angling Trips to Iceland
Available dates: 20 May – August 31st 2019
Rods: 2-6 anglers
Number of fishing days: 3-6 days
Price per person: From